7 tags
Leslie: A Rough Sketch of a Useful, Evolved LSL
LSL/OSSL were and are responsible for imparting a great deal of the interaction magic which has made SL and Opensim be what they are today.  However, the language (they really are the same, just with a few different command sets)  is hobbled in a few ways which really prevent it from moving past the stage of a toy language and into the realm of a useful language which could be used to develop...
5 tags
The Point of OHM
As I work on designing the specifications for OHM, I can't help but think that many would ask me what point I saw in such an undertaking.  It's an excellent question, and one which I struggled with for some time. Indeed, it was one of the main questions holding me back from embarking on the endeavor. The point of OHM is mostly this:  The world sorely needs the collaborative social...
7 tags
Beyond Virtual Feudalism
Right now, the Social Internet (of which I will include the Metaverse for brevity) exists in a state of virtual feudalism.  We as users inhabit kingdoms of proprietary service ruled over by rulers of largely unchallengeable authority.  Through our participation in these services, we create value for the kingdom, but rarely if ever does that value move anywhere but to the lords of the land.  While...
4 tags
4 tags
Open Protocols as Literacy
Open protocols are important for the same reason literacy is important. When literacy in a language is low, the conversation can only occur between a very limited set of individuals and the discussion tends to stagnate. The language also becomes stiff and difficult for an outsider to learn. Conversely, when literacy is high, the discussion retains its dynamism and the language remains...
6 tags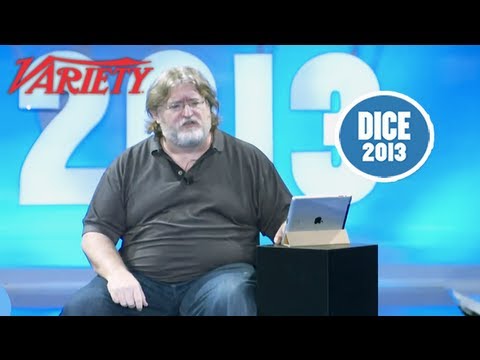 The OHM Protocol Design Blog →
This is the blog where I'll be crunching over the various aspects of OHM as I work on generating initial draft specifications of the protocol(s).
5 tags
Dear Opensim, It's not you, it's Me(taverse...
Dear Opensim, It's time we sat down and had a talk. I've been putting off telling you this because I didn't want to hurt you, but I can't keep hiding this from you. The truth is that I've found someone new and we've been very involved for some time now. It's name is OHM, and it's a set of open protocols for building a web-scale Metaverse. We've been together for several years, and things are...
5 tags
I Don't Want To Be Part of Your Fucking Ecosystem →
An excellent article with a message which definitely applies to the Metaverse space as well. 
3 tags
Tami Baribeau: What Captivates Me About Second... →
Sharing this lovely piece by Tami Baribaeu because it does a wonderful concise job capturing why I personally love virtual worlds and one of the many reasons I'm such an advocate of Opensim cuppyinsl: I'm not an expert on Second Life, far from it in fact. Excluding yesterday, it's been over a year since I have logged in to explore it. Every time I return I ask myself why I waited so long,...
6 tags
OHM - Beyond the HyperGrid
Up until now I and most others have awkwardly used the terms HyperGrid and (Open) Metaverse interchangeably as though they were the same thing.  The more I think on this, the more I am convinced this is short-sighted and only serves to confuse things. The HyperGrid is not the entirety of the Metaverse and shouldn't be.  It's tempting to think of it as such, but ultimately, the...
4 tags
The Path of Most Resistance
The path of least resistance is tempting, seductive even.  It lulls us into doing the bare minimum and following the easiest path.  It doesn't ask much anything of us, it's comforting, predictable, and seemingly safe.  That path is not the path the Metaverse should take, because it's a long gentle path into oblivion.  We need to take the other path, the one that's nearly a...
5 tags
Announcing GridHelp!
Right now, getting help with things related to Opensim is a bit confusing and scary for new users.  Because Opensim is so new, there's a lot of possibilities for things to go right and even more for them to go horribly wrong.  There are a lot of good resources for Opensim, but no easy place to find them.  New users who don't know a region from a viewer are the ones who need the most...
7 tags
Introducing PubSubmarine
If you're like me you like the idea of making big, complex things in Opensim.  You're probably also frustrated that there's really no good way to pass messages back and forth securely between objects. What should be a simple procedure suddenly turns into a horrendous tarball trying to work around the limitations of Opensim's messaging model.  This shouldn't be the...
3 tags
About Feedback
"Let me never fall into the vulgar mistake of dreaming that I am persecuted whenever I am contradicted." -Ralph Waldo Emerson Thank you to everyone who helps to turn my occasionally unhinged diatribes into serious discussion.  Thank you for sharing your insight and your honest opinions, they are more valuable than a million ass-pats.
5 tags
Five Reasons for Smaller Regions
I'm going to propose something heretical:  Rather than focusing on making mega-regions, we should be focusing on making smaller ones. Specifically, regions with a quarter of the footprint of what is the current standard.  Why?  Funny you should ask. Quick note/disclaimer: These are largely the result of study/research from a moderate distance from the actual nuts-and-bolts, so many of...
6 tags
The Trunk Test for Grids and Regions
This post is part of a continuing series taking the seminal web design book "Don't Make Me Think!" by Steve Krug and applying the lessons to the design of virtual environments (with a focus on the Opensim platform) Now that we've gone over how to treat the design of a Landing Zone like the design of a website's home-page, let's go over what happens when the...
6 tags
A Foundation for the Future
Continuing along with my earlier post about the need for a new baseline viewer, I felt it would be a good idea to list out some of the key goals (as I see them, feel free to add your own): We need a viewer… That's easier to use Tailored to the realities of an open Metaverse With a license which is compatible with that of Opensim (i.e. not a viral GPL license) That allows the...
5 tags
The Landing Zone as Your Home Page
As promised, I'm starting a series of posts taking some of the excellent lessons in "Don't Make Me Think!" by Steve Krug and exploring how they relate to the Metaverse.  Up first on the roster is appropriately about first impressions.  The home page of a website is a critical piece of the site's experience.  In many ways it acts as the backbone upon which all of the...
6 tags
The End of the Beginning
Earlier this afternoon, Nebadon (the current head of OSGrid) posted some rather significant news. Linden Labs has removed the ability for Opensim to peacefully coexist with Second Life.  They do not intend on fixing this breakage, for reasons allegedly due to their aggressive march toward the use of the proprietary Havok physics engine.  They are severing the proverbial umbilical cord.  To some,...
A New Theme and Comments
As slick as the old theme was, I've decided it's time to try something new which is bit more functional.  The new look is a pretty radical departure from the old one, but I think it helps.  For one, you can actually tell what's a link! *gasp!* I've also been pretty dissatisfied with the lack of tools for those not already on Tumblr (the platform this blog is hosted on) to...
8 tags
Don't Make Me Think! and Metaverse Usability
About a week ago I picked up the excellent book on web usability "Don't Make Me Think!"  by Steve Krug. It's a refreshingly short read, but loaded with insightful advice on how to make web sites more approachable for web users.  Reading through it, I was struck by just how much of it's advice could be applied directly (or very nearly so) to the design of the entire...
2 tags
The Word of Notch: On Patents →
Reblogging Notch of Minecraft fame, becuase this is an excellent breakdown on software patents.  Even in such an early phase, the Metaverse has already seen it's share of patent trolls.  notch: Let's say you're Neo, and you were the first person ever to come up with the idea of a novel. It's like a short story, but longer, and you're really proud of it. Trinity then runs up to you and...
8 tags
On Evolving Viewpoints and Viewers
In an earlier post, I made the case for letting viewers begin to separate apart based on different functional needs.  While I still believe that a hard-coded "one-size-fits all" user experience is a bad idea, I've come to the realize that my initial viewpoint was wrong. Letting the viewers split apart into a different functional groups is only allowing a broken status quo to...
6 tags
SLCC, Sustainability, and Eating One's Own Dogfood
I'm not feeling (very) verbose today, so instead I'm going to leave this post in bullet form for everyone's convenience. First, read Fleep's very honest analysis of exactly how the wheels of have fallen off of the Second Life Community Convention.  Seriously, it's the hard look in the mirror we all need. Centralized conventions are a huge ordeal to plan and execute,...
5 tags
OnRez - A Community for Opensim/Hypergrid Q&A →
As the Opensim community and Hypergrid grow, we need a good, friendly place for people to ask questions and get answers.  Gridcache is great for sharing what you're up to, but isn't really set up for the kind of Q&A people really crave.  So I've gone ahead and made OnRez, a community where you can ask questions and get answers about Opensim and the Hypergrid.  If...
6 tags
Real Talk about Virtual Money
Update: I've edited this because in rereading it I've realized that I was overly general and perhaps a bit too harsh. I have a real beef with virtual currencies owned by for-profit entities. Perhaps I'm merely jaded and cynical, but the whole practice seems borderline predatory.  I mind it less when it's a closed economy, such as Sony Station Cash or L$ in Second Life. ...
6 tags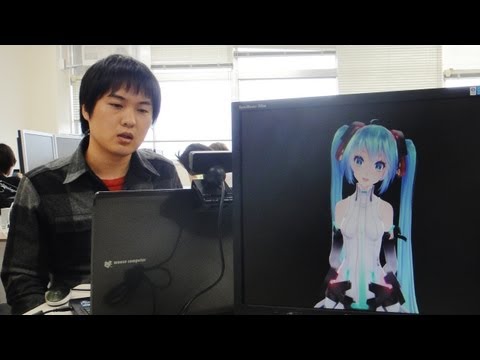 4 tags
The Web and the Metaverse
The Metaverse is a part of the Web.  The Web is a part of the Metaverse.  Pretending otherwise, trying to keep the two seperate, only impoverishes each piece.  I have seen grumblings by various members of the Opensim community bemoaning the fact that the technology has to rely on systems outside of Opensim itself.  This is silly.  Opensim is good at doing the nitty-gritty of a very specific type...
5 tags
OpenSim and Mesh - Understanding the... →
Raz Welles has written an excellent primer on why fighting against mesh in Opensim is a misguided idea.
4 tags
Themeparks and Virtual Worlds are Conceptual Kin →
This is an excellent article written by Benjamin Higginbotham about what makes theme parks work also applies very well to virtual worlds.
5 tags
Metrics are Important in the Metaverse Too
Outside of statistics wonks and intellectual masochists (is there really a difference?), not many people get excited when the words "metrics" or "analytics" enter into a discussion.  Yet, despite their lack of appeal, metrics are the lifeblood of any serious effort to build better products and services.  This applies just as much to virtual worlds as it does to anything...
4 tags
The Nine-Item Inventory
What if we limited the inventory you could access anywhere to just nine items?  Heresy, I know.  Second Life and Opensim have always offered unlimited access to a user's inventory.  Every script, texture, piece of clothing, and trinket is given an equal treatment and is available for immediate use.  This may seem like a convenient idea, after all it lets you have access to everything, no...
4 tags
Why the Viewers Must Evolve Apart
Right now, if you want to access Opensim worlds, your options are pretty limited.  Regardless of whether you are a seasoned developer or someone who's only just learned what "virtual world" means, you are stuck with pretty much the same viewer experience.  Yes, there are a thousand flavors of viewers each offering slightly different features in slightly different wrappers, but...
6 tags
Gamification Isn't Evil. Bad Gamification Is
For instance, gamifying Opensim/SL so that you had to play games to upload textures or even make prims might work, but it would break the very essence of what the platforms are. It deprives the system of a capability that is expected and even necessary, users need no extra encouragement to create things.  On the other hand, gamifying the process of discovering and sharing high quality content is...
5 tags
PRFCT: Building Worlds Users Keeping Coming Back...
When you get beyond the software and servers, what is it that makes a virtual world really work? What makes a world the kind of place which users keep coming back to again and again?  After some thought and too much coffee, I've invented a too-clever-by-half acronym: PRFCT. Population: Your world needs to have people in it in order for people to want to be in it. This may seem like a...
8 tags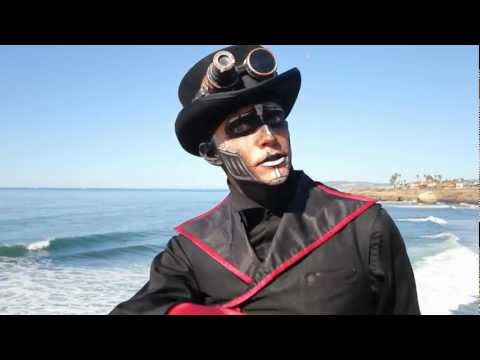 6 tags
Implementing Client-Side Procedural Textures aka...
In the previous post, I talked pretty generally about how Opensim can solve the texture-download bottleneck by treating some textures as "recipes".  This post is about digging into the technical bits.  To the more tech savvy in the audience, what I'm suggesting is client(viewer)-side procedural textures.  Much in the same way that SL/Opensim uses prims to efficiently build basic...
3 tags
Baking Pixels for Fun and Profit
After my long rant last night about the weaknesses of SL and Opensim's streaming media model, I must admit I felt like I had only said about third of what needed to be said.  It never feels right to just to complain about the failings of a particular solution without offering a better one.  Fortunately, in this case there may be a better one to offer. In this post I'll talk about the...
4 tags
Kitely vs Gridcache →
gcjz: metapundit: Kitely has the potential to radically change the Opensim game. However , in my view it's still missing a few key bits that would give it the traction it needs. Bookmarking Worlds: Absolutely and utterly essential. Without this, it's hard for users to find worlds they've been to before. … I saw this earlier, and couldn't help but check it out. Kitely does seem to offer...
5 tags
1 tag
Ossian's Ride: The Algorithmic Bubble →
ossianblog: "You don't learn much by reading things you already agree with," the teacher told us. No one replied. They didn't know what to say. It was, after all, a Bible College — not the sort of place that fosters independent thought. I left all that — the school, Christianity — all that… behind, oh so… Well said.
3 tags
A few notes on Kitely
Kitely has the potential to radically change the Opensim game.  However , in my view it's still missing a few key bits that would give it the traction it needs. Bookmarking Worlds:  Absolutely and utterly essential.  Without this, it's hard for users to find worlds they've been to before. Commerce: Any form of commerce system at all at this point is better than none.  Even...
5 tags
Bitcoins Aren't the Answer
Previously, I posted an article about how I felt that Bitcoins would be an ideal fit for virtual worlds.  Since then, I have been researching them with some degree of passion.  My aim was to try and discover whether my initial position was indeed correct, or whether I was merely chasing vapors. After conducting this research and doing some soul-searching, I must admit that the latter is much...
5 tags
FantasyFaire2012 and Thoughts on Being There
So I'm at FantasyFaire2012 in Second Life.  I've normally avoided these events because I'm a cave troll, but this year a good friend had a booth and I wanted to come out to support her.  To my great pleasure, her booth was heavily populated, and there was a strong positive reaction among the visitors toward her product (Booshies, for those interested).   Impressed and inspired I...
4 tags
The Problem With the Hypergrid
The problem with the Hypergrid is that it's still just a protocol slapped on top of Opensim's model for handling users and their content.  Even though a user can teleport from grid to grid, they are still undeniably chained to that "home" grid on which their account lives.  When that user's avatar is loaded into that destination sim on the distant grid, that simulator...
4 tags
Bitcoins are the peanut butter to the Metaverses'...
The Metaverse is going to need a international digital currency which can be easily transferred into domestic currency in order for virtual commerce to work. Bitcoins needs more low-value low-risk products and services for sale using the currency in order to gain enough traction to break free of the novelty niche. Unless one of the two turns out to be a psychopath, it's hard not to see...
4 tags
Implementation vs. Interoperation
One problem I have with the current crop of virtual world platforms vying to become the defacto Metaverse system is that all of them (to my knowledge) focus almost exclusively on implementation.  There's nothing wrong with making sure that your platform is full of features and free of bugs.  Where it becomes a problem is when you confuse that implementation with a protocol for...
4 tags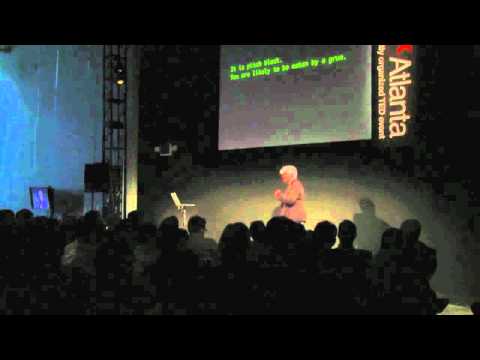 I rez, therefore I am.
Seems legit.